Since 2017 Amann Werkzeugmaschinen GmbH has been the regional representative in Bavaria for HURON milling machines and lathes in the field of machining.
Huron Fräsmaschinen GmbH, based in Gerlingen near Stuttgart, is a branch of the HURON Graffenstaden SAS supply plant in Illkirch-Graffenstaden, France. The branch in Gerlingen is responsible for sales and service of HURON machines in Germany. For more than 70 years, the HURON subsidiary has stood for competence, efficiency and reliability.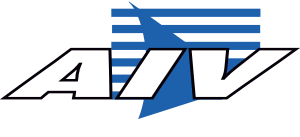 The subsidiary AIV Amann Industrievertretung GmbH was founded in 2001 and since then represents some of the most renowned international machine manufacturers for sheet metal working machines in Bavaria.
AIV Amann Industrievertretung GmbH offers you:
NEW and used machine tools for your economic sheet metal working
NEW tools for your sheet metal working
Visit us! We exclusively have a 400 m 2 sup> new machine exhibition ready for you
Machines can be found on www.aiv-amann.de
In our selection of manufacturers, it is important to us to offer our customers a wide range of machines at a good price-performance ratio. We represent internationally renowned manufacturers, such as:
Durma

Dynobend
Euromac
Hidroliksan
KBM
LVD
Nosstec
Rolleri Tools